Analysis of microdeletions of the AZF locus of the Y chromosome (8 loci)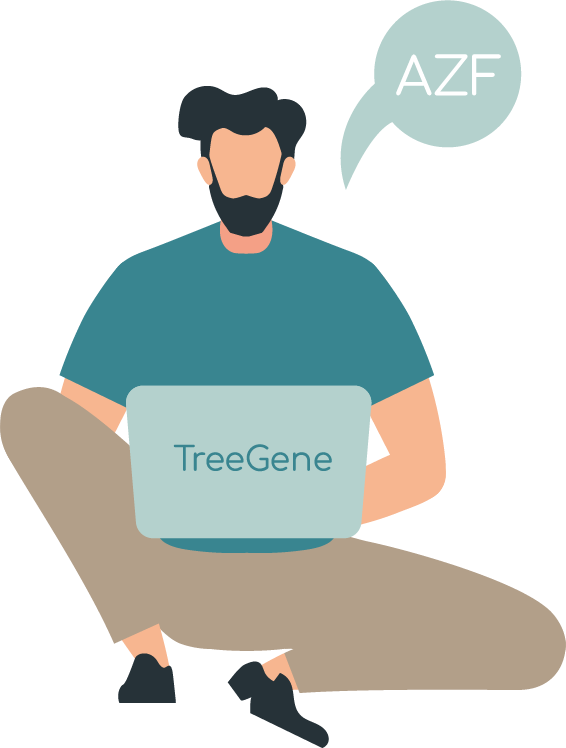 Deletions of the AZF locus are the #2 most common among all genetic causes of male infertility (after karyotypic disorders).
Deletions are a type of chromosomal mutations characterized by the loss (loss) of a section of a chromosome.
The AZF (Azoospermia Factor) locus or region is a section of the Y chromosome that contains genes responsible for the control and development of male germ cells (spermatogenesis).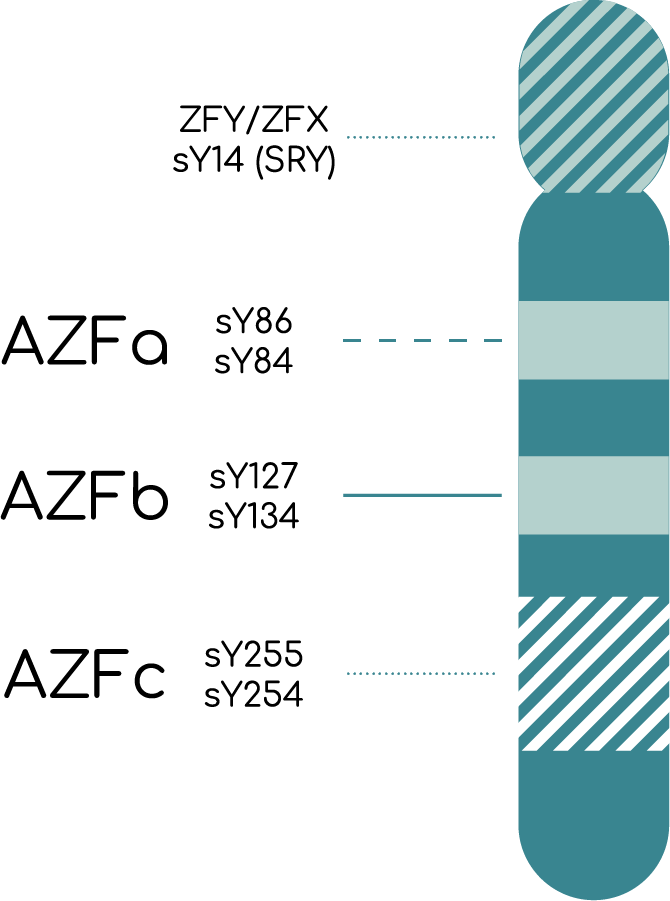 The AZF locus is in the long arm of the Y chromosome (Yq11).
Genes located at this locus play an important role in the process of spermatogenesis.
The AZF locus is divided into 3 sites: AZFa, AZFb, and AZFc .
Deletions at the AZF locus can be complete, i.e. completely deleting one of the AZF regions or more, and partial, when they do not completely take over any of its three regions. The prognosis for the possibility of obtaining spermatozoa depends on this.
ANALYSIS ALLOWS:
establish the genetic cause of spermatogenesis disorders.
choose an appropriate treatment tactic for the patient.
to decide if assisted reproductive technology is needed.
to predict the possibility of obtaining spermatozoa for ICSI, IVF, and testicular biopsy.
to predict for male offspring the possibility of inheriting the father's reproductive problems.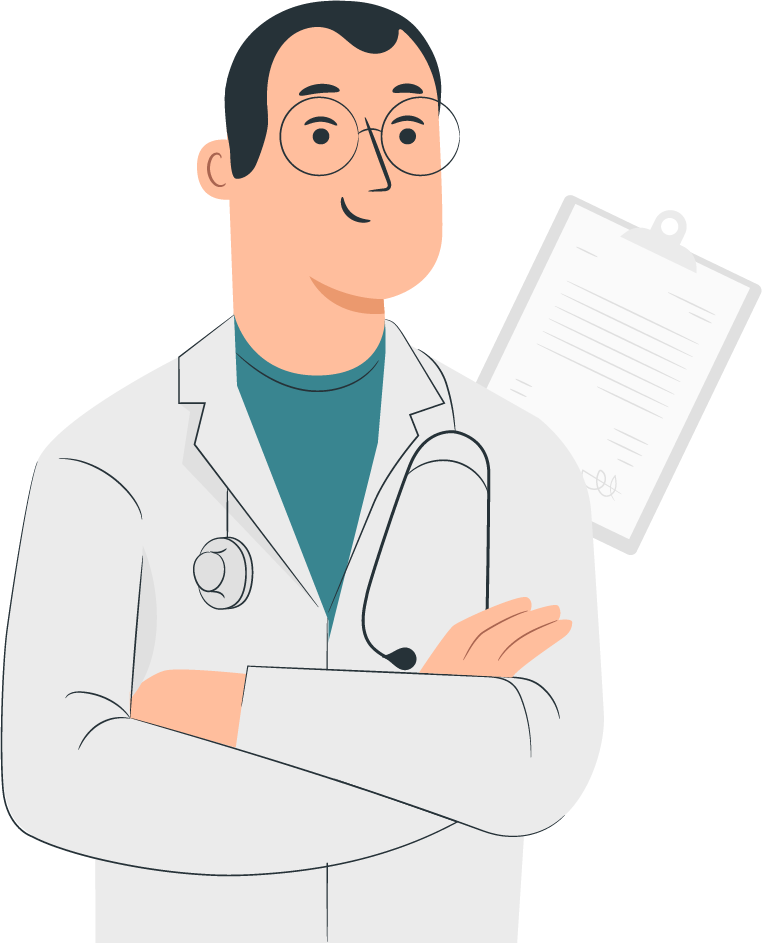 ANALYSIS IS RECOMMENDED
all patients involved in infertility treatment by ICSI, IVF
in the nonobstructive form of azoospermia
when the concentration of spermatozoa in the ejaculate is less than 10 million/ml (WHO)

AZFa
sY84, sY86

deletion

negative prognosis with respect to sperm production

AZFb
sY127, sY134

deletion

negative prognosis with respect to sperm production

AZFc
sY254, sY255

deletion

high probability of obtaining sperm, in 50-70% of cases it is possible to obtain sperm suitable for artificial insemination.

SRY Deletion
Gonad differentiation disorder (reproductive glands) of the male type, female phenotype.

Absence of the entire AZF locus
Indicates the impossibility of obtaining sperm.
SAMPLE RESULT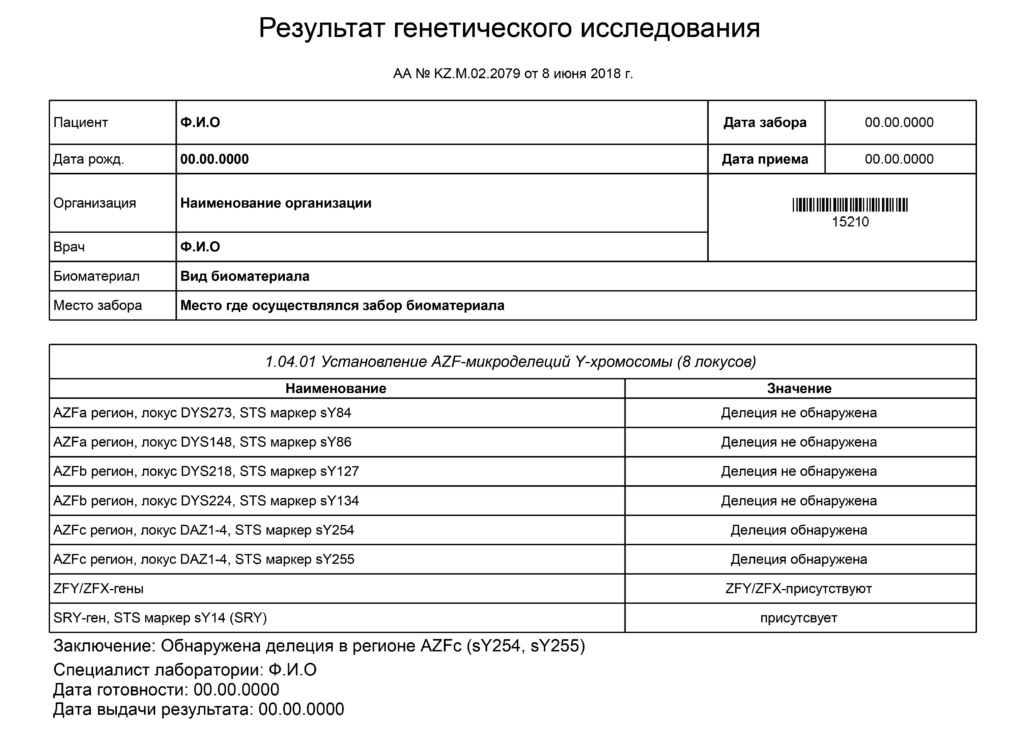 FREQUENCY OF OCCURRENCE
DELETIONS AZFa, AZFb, AZFc
IN KAZAKHSTAN
The highest number of deletions was found in the AZFc subregion (53.5%), whereas the frequency of deletions in AZFa, AZFb, or combined deletions of two and three subregions was 5.0%, 15.0%, and 26.5%, respectively.
( According to JSC "Scientific Center of Urology named after academician B.U. Dzharbusynov", Almaty, Republic of Kazakhstan, 2019)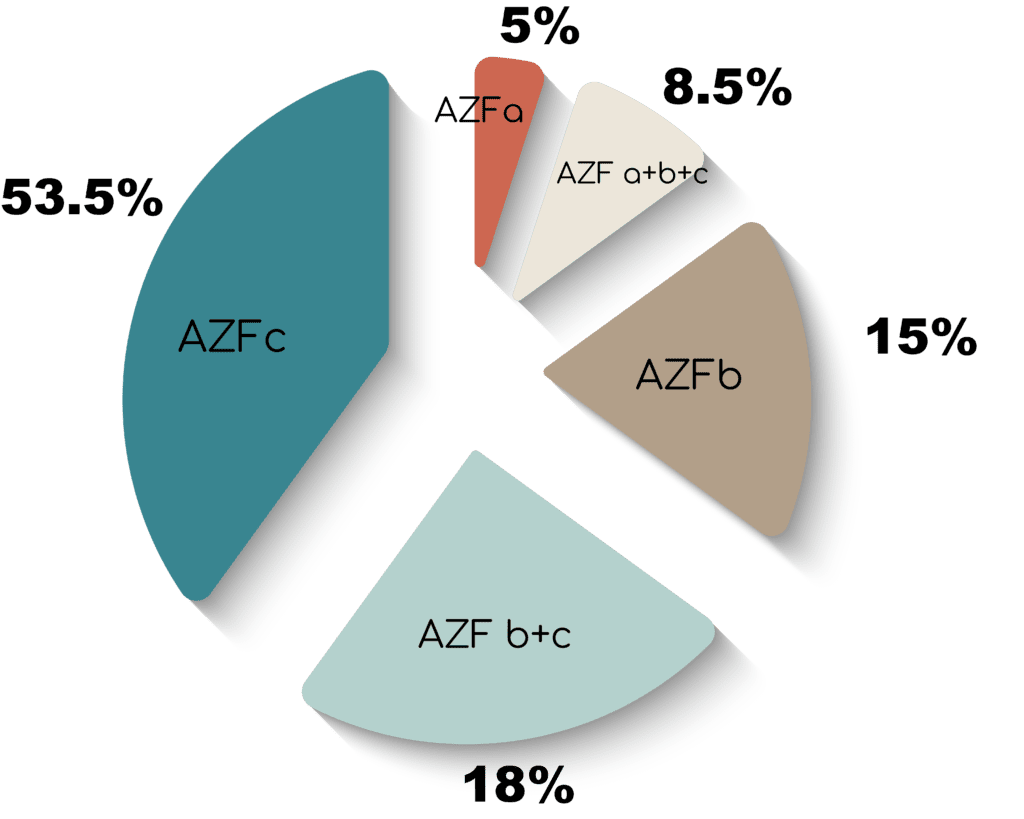 AS AZF MICRODELETIONS
WILL AFFECT THE UNBORN CHILD?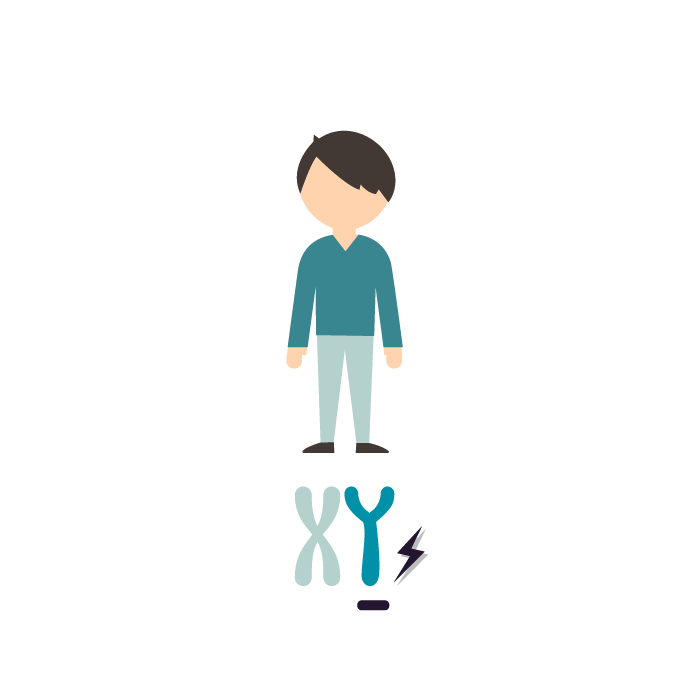 All male children will inherit changes in the Y chromosome from the father. Boys born after ICSI to fathers with microdeletions in the Y chromosome must be monitored to assess their fertility status.
Violations will not be passed on to girls.
SCIENTIFIC ARTICLES
on the topic of microdeletions of the Y chromosome
MALE INFERTILITY. G.R. Dohle, T. Diemer, A. Giwercman, A. Jungwirth, Z. Kopa, C. Krausz Translation: K.A. Shiranov Scientific editing: A.S. Akopyan
01
SIGN UP NOW 
blood from a vein (not on an empty stomach) or buccal epithelium (saliva) in a way that is convenient for you:
02
PAY
In cash, online, by card or via bank
03
SCORE
Pick up in person/mail/satp in 14 business days
CONTACT
---
35 900 tenge
The test is done once in a lifetime