Genetic genealogy is a DNA test that allows anyone to touch their past and find out who their distant ancestors were and where they settled. The data a person receives opens the door to further searches for information about the civilization of their ancestors, their way of life, migration routes, segments of history, etc.
The genetic test will determine your male lineage for the analysis uses
Y DNA (from the Y chromosome), and female mtDNA (from mitochondrial DNA).
This test does NOT determine your ethnicity, but it will help you find out the genetic similarities to different peoples.
ANSWERING #12 OF THE MOST POPULAR QUESTIONS ABOUT PROVENANCE ANALYSIS
HOW A MAN CAN FIND OUT HIS ORIGINS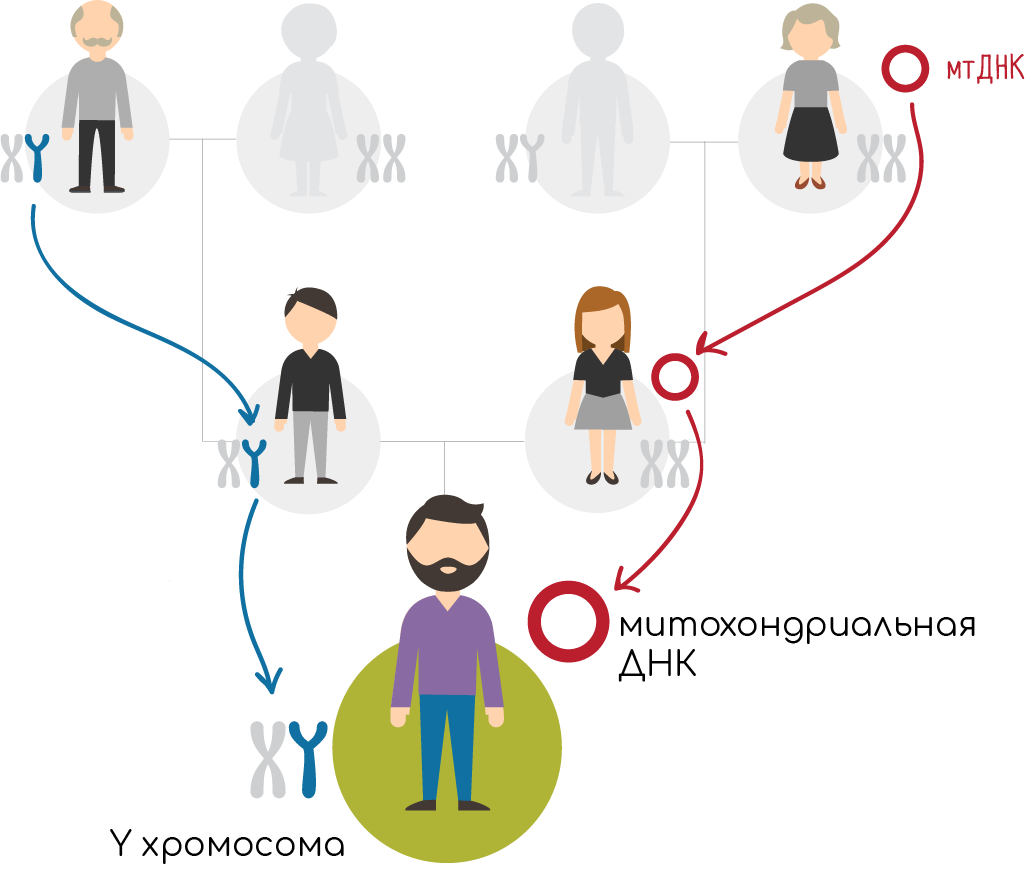 Turn in your sample and find out
1.ORIGINS ON THE Y CHROMOSOME.
Males will inherit the information contained in the Y DNA from generation to generation. This chromosome is transmitted from father to son virtually unchanged, which makes it possible to analyze the results and identify similarities.
2.ORIGIN BY MITOCHONDRIAL DNA.
In men, mitochondrial DNA is also present to reveal maternal lineage.
HOW A WOMAN CAN FIND OUT HER ORIGINS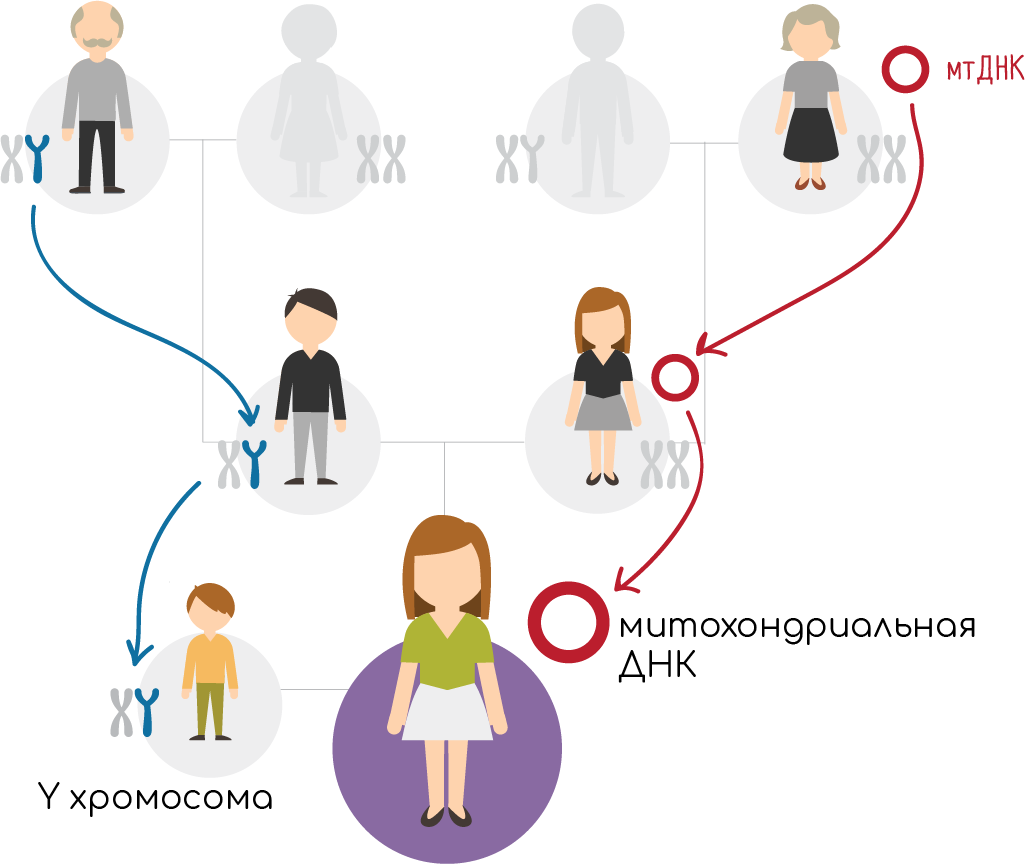 Turn in your sample and find out
1.ORIGIN BY MITOCHONDRIAL DNA.
Women have mitochondrial DNA to determine maternal lineage.
Take the DAD/brother's/grandfather's sample and find out
2.ORIGINS BY Y DNA.
Women, unlike men, lack the Y chromosome, so you can trace the roots back to the male line by doing a genetic test on the father, brother, grandfather, or uncle on the father's side.
THE COST OF A GENETIC TEST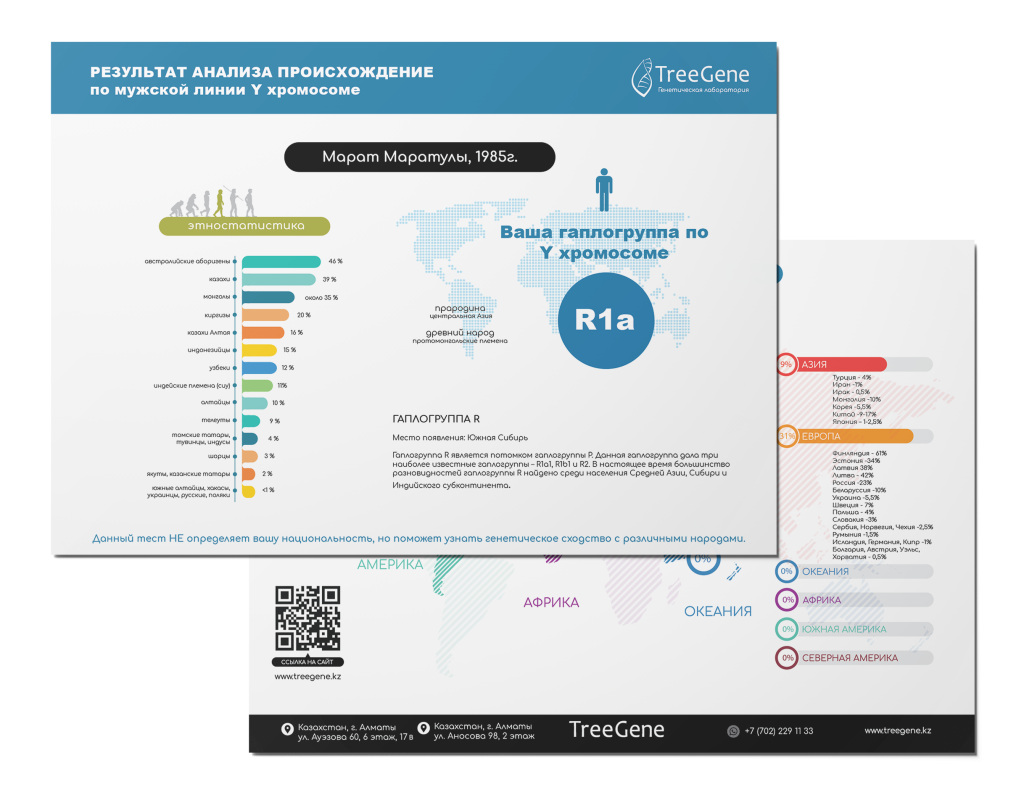 ORIGINS paternal line
CERTIFICATE without chezhiret
on the Y chromosome (27 markers)
40 500 tenge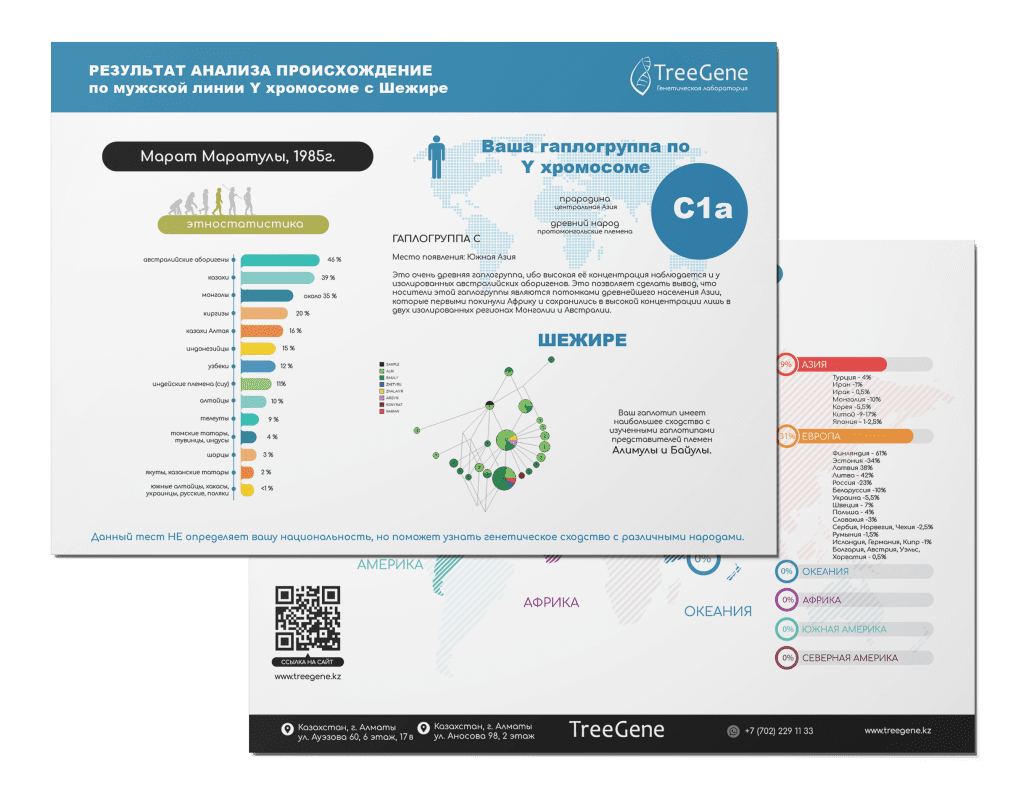 ORIGINS paternal line
CERTIFICATE with chezzyre.
on the Y chromosome (27 markers)
52,500 tenge
CONSULTATION
based on the results of the analysis is available online or offline
When filling out the questionnaire, you must check the box below "counseling."
GIFT CERTIFICATE.
The Origin DNA test is the most
unusual and interesting gift
for your friends and family. We always have gift certificates in stock, and you can order delivery. You can also ask us for a DNA sampling kit and do the sampling yourself, it's very easy!
order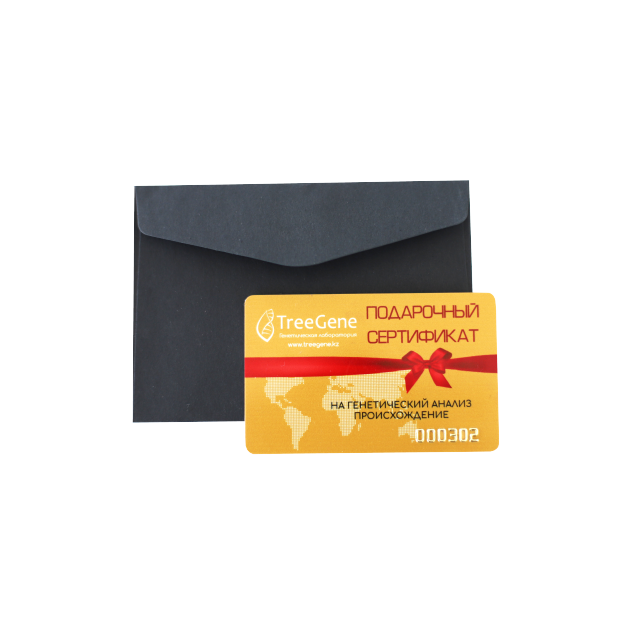 HARDCOVER
to analyze the origin
18 000 tenge
You can order a book like this if you've given it to us before
As a result of the DNA test you get a personal book (the number of pages is individual, usually about 30), which will contain the following information:
YOUR HAPLOGROUP
A haplogroup is a group of similar haplotypes with a common ancestor who had a mutation inherited by all his descendants.
DNA PROFILE
A DNA profile is individual data about a person's genetic code. Twenty-seven STR markers are investigated.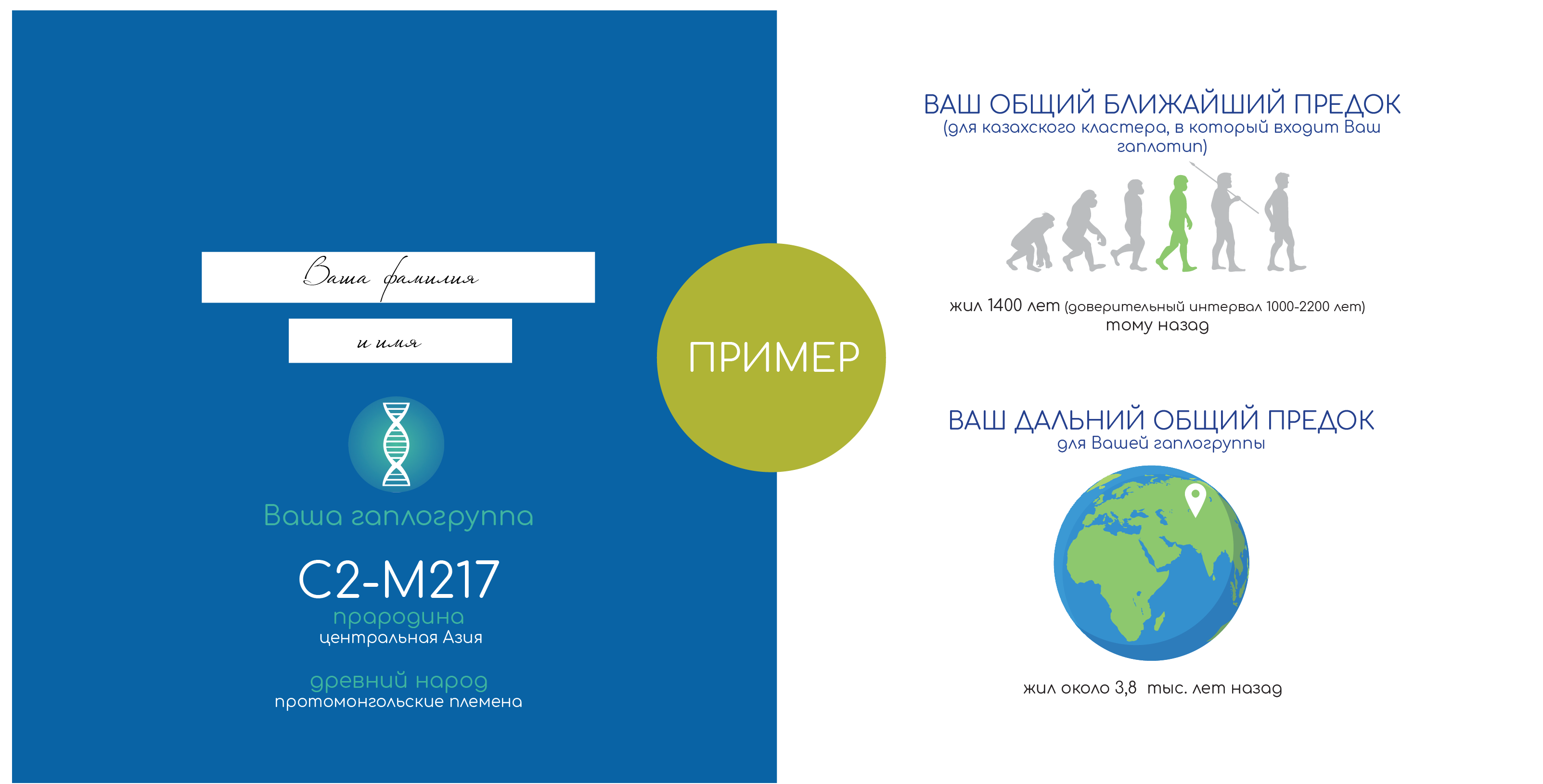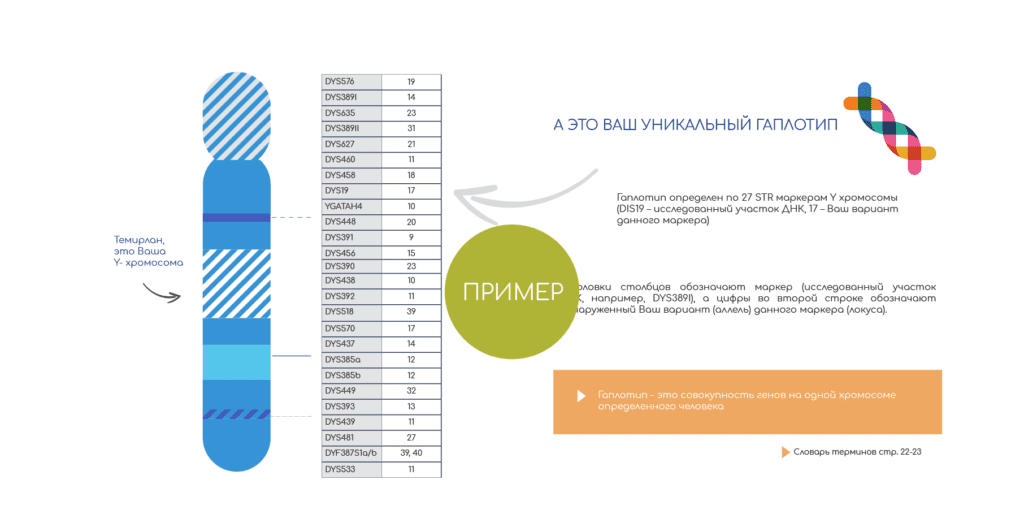 ETHNOSTATISTICS
Map of distribution of your haplogroup among peoples in %, map of distribution of your haplogroup in the world
THEIR KIND (for the Kazakh population)
similar kinship haplotypes in the Kazakh population, taking into account tribal diversity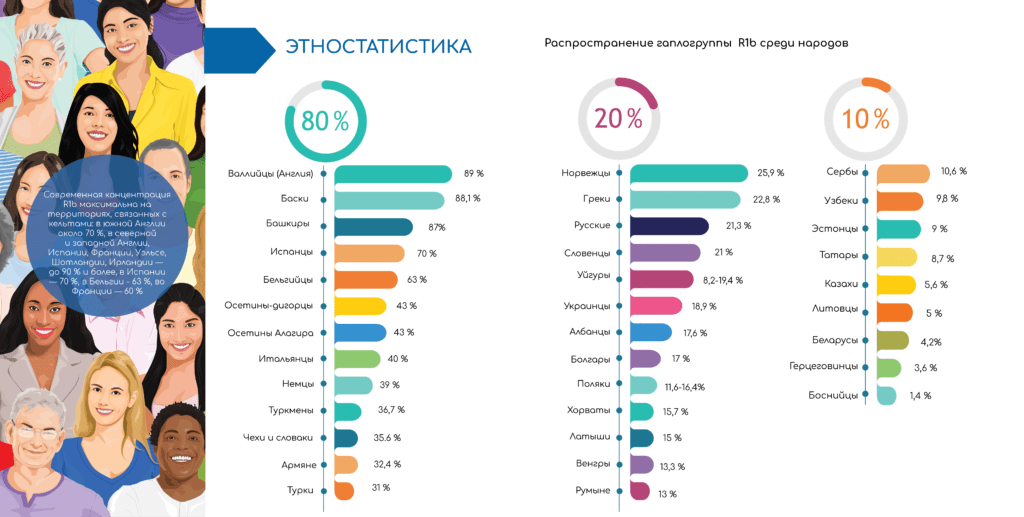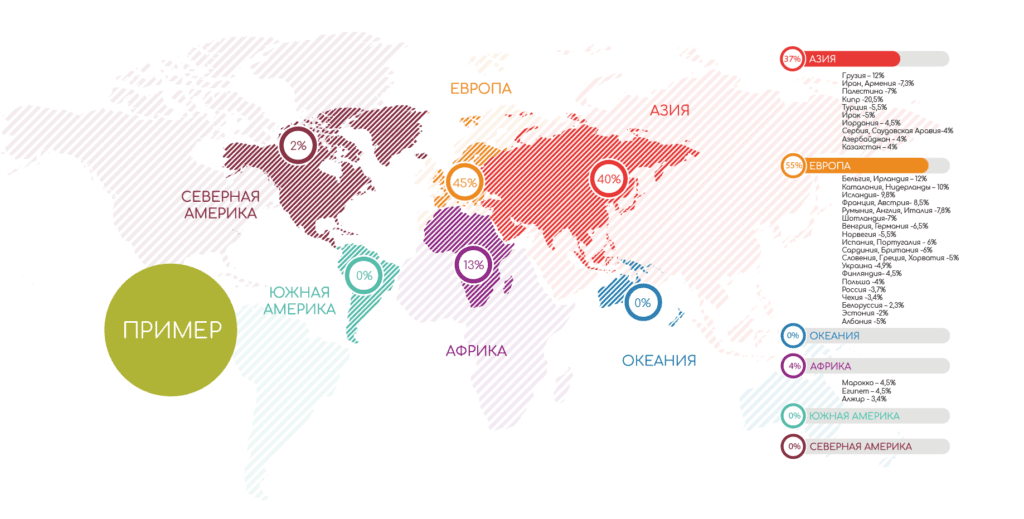 HAPLOGROUP DESCRIPTION
History of the origin of your haplogroup, haplogroup chronology
ADDITIONAL
Famous people with your haplogroup, interesting facts, background information and useful links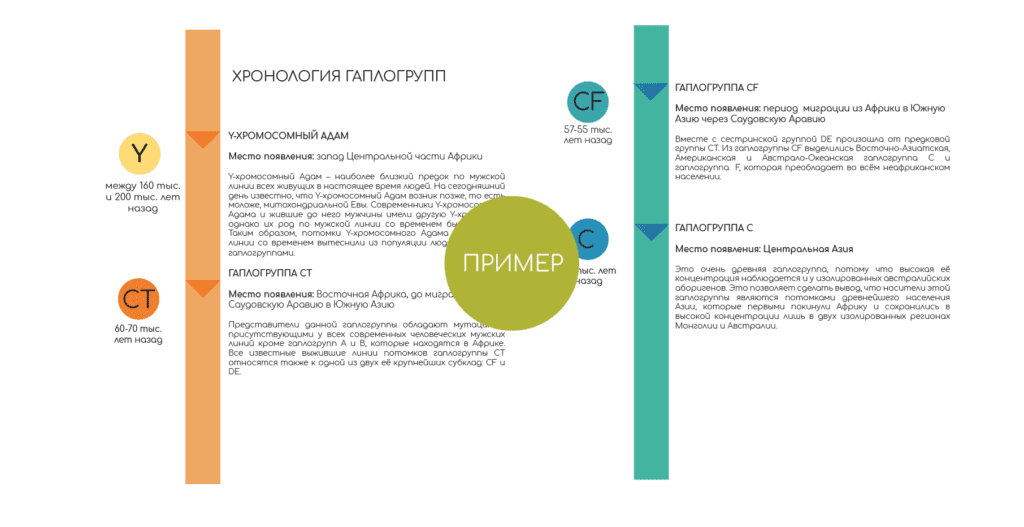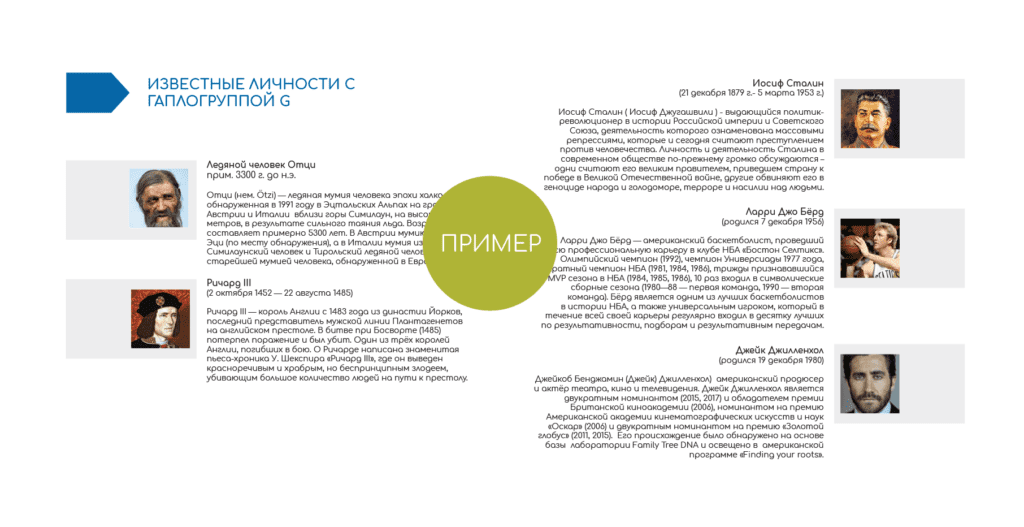 SAMPLE RESULT
on the paternal line (on the Y chromosome)
The reliability of our research is confirmed by the international quality accreditation ISO15189 and the annual quality control. The interpretation of the results is based on world bases.
HOW DOES IT WORK?
Genetic genealogy is a branch of science that lies at the intersection of genetics, history and bioinformatics. Modern technology has allowed scientists to create a large database for interpreting the genetic material of modern humans. This information allows any person to find out from which civilization his genetic roots originate.
This type of examination is now available to everyone. It does not require any special training and has no age or other restrictions.
In genealogy, research on the Y chromosome and mitochondrial DNA are studied and presented separately, but together they present a very interesting and complete picture of ancestors who lived a very long time ago.
Conditionally, in genealogy, the first male man of the modern type, from whom the calculation begins, is called genetic Adam. And conventionally the first woman of the modern type is called genetic Eve who lived before genetic Adam. According to the scientific data it is considered that there were civilizations before Adam too, but their descendants did not survive and suspended chain of inheritance, some civilizations before Adam it is difficult to refer to modern type people, as they are not very similar to modern people. Genetic data that have come down to our time indicate the presence of the genes of this Adam and this Eve in the genes of modern humans, so it can be argued that all modern humans are descendants of these people.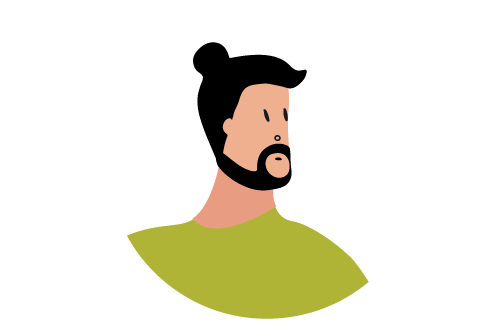 Y-chromosome ADAM.
Y-chromosome Adam is the name given to a man who lived approximately 140,000 years ago, who in direct paternal lineage is the source of all Y chromosomes in all living men today. The human Y-chromosome is a sex chromosome passed exclusively from father to son, and the Y-chromosome of Adam must be the source of the Y-chromosomes of all men today. Contemporaries of Y-chromosome Adam, and men who lived before him, had a different Y chromosome, but their male lineage was cut off over time, and thus Y-chromosome Adam's male descendants eventually displaced other Y-chromosome haplogroups from the human population. It turns out that Mitochondrial Eve is older than Adam. This is explained by the fact that a male can have more children than a female, which allows the Y chromosome to spread faster than the mitochondrial DNA spreads.
Mitochondrial EVA.
Mitochondrial Eve is the name given to a woman who lived in Africa about 200,000 years ago and from whom modern humanity inherited mitochondrial DNA. This woman was the only one whose female descendants have survived to this day.
Other women lived in parallel with her, but their mitochondrial DNA has not survived. From them, humans may have inherited other sections of nuclear DNA.
Since mitochondrial DNA is only inherited through the maternal line, all humans alive today had such DNA from "Eve." If a woman has no daughters, her mitochondrial DNA will not be passed on to her descendants beyond her own son, although half of the other genes will be inherited by her sons and their offspring.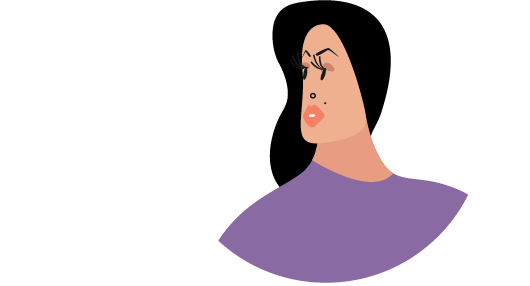 YOUR STORIES / REVIEWS
answer the question is it worth taking an origins test?
NARGIZA KUSAINOVA
I tested my dad for mitochondrial DNA and Y chromosome and myself for mitochondrial DNA
ADIL LYAN
Got myself tested for mitochondrial DNA and Y chromosome
JURINSKAYA
I analyzed my dad for Y chromosome and myself for mitochodrial DNA
A JOINT PROJECT WITH SALEM SOCIAL MEDIA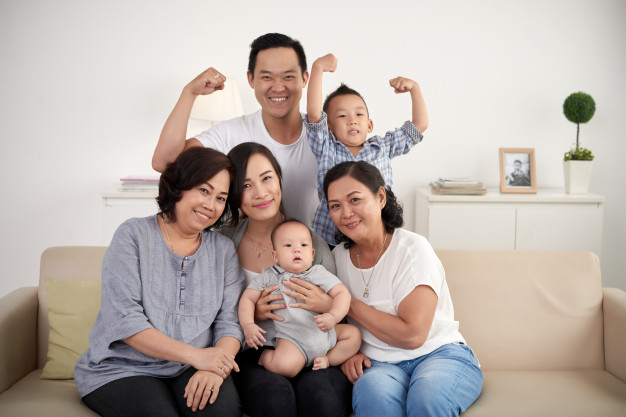 DNA test for the whole family.
The result of the DNA test will be the same for the entire family.
For example, you are a man and you did yourself two tests (paternal and maternal), now these results will be identical for your sisters and brothers, father and grandfather on the paternal line, mother and grandmother on the maternal line, and if there are uncles and aunts.
Therefore, one analysis can be done and used by the whole family.
You can also order an additional copy of the book (ask for cost).

FREQUENTLY ASKED QUESTIONS
TWO TESTS OF PROVISION (mtDNA+Y)
139 000 tenge
125 000 tenge
The test is done once in a lifetime because genes do not change!